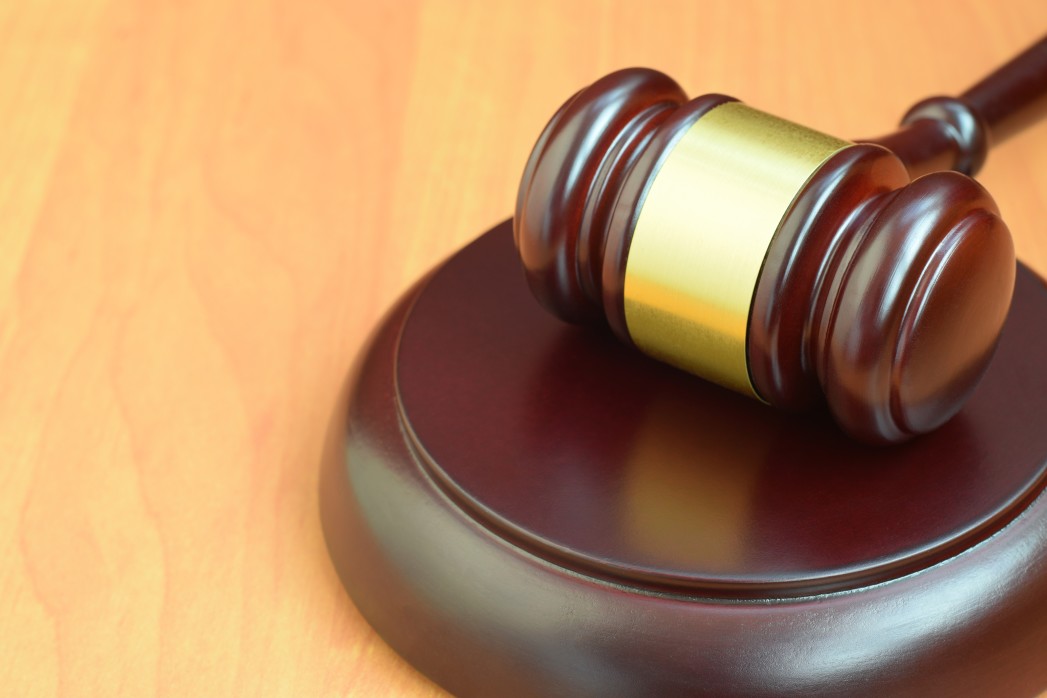 The operation of a professional liquidation and appraisal company is quite different from most other industries. Success in our domain requires many years of field experience when dealing with such a wide spectrum of markets. With regards to asset remarketing, the ability to create high-impact target-market advertising is essential to attract the right buyers for the commodity to be sold. More importantly is working knowledge of the commodity as well as changes in the relevant market which might affect supply, demand and expected returns.
We specialize in commercial and Industrial Liquidations. Over the years we have liquidated hundreds of Metal working plants, Heavy Construction equipment companies, Fleet Vehicles, Wood working plants, Plastic injecting molding companies, Lab facilities, Drilling companies, Foundry equipment, Aircraft facilities, Inventories, fixtures, restaurants, breweries and numerous others.  Most of our liquidations on done "On Line" which opens the door to users and investors all over the Country, with just a push of a button.
Single and small quantities of Commercial vehicles and heavy equipment items are also easily sold.
For many years we have been Commercial Lenders and Banks choice, for Commercial and Industrial Liquidations.
We are a Second Generation, Family owned business, serving Western New York for over 50 Years.
The Covid-19 issues have complicated public auctions, and the majority of our Commercial and Industrial Liquidations are done "On Line" which reaches large numbers of buyers that bid on assets remotely and Safely.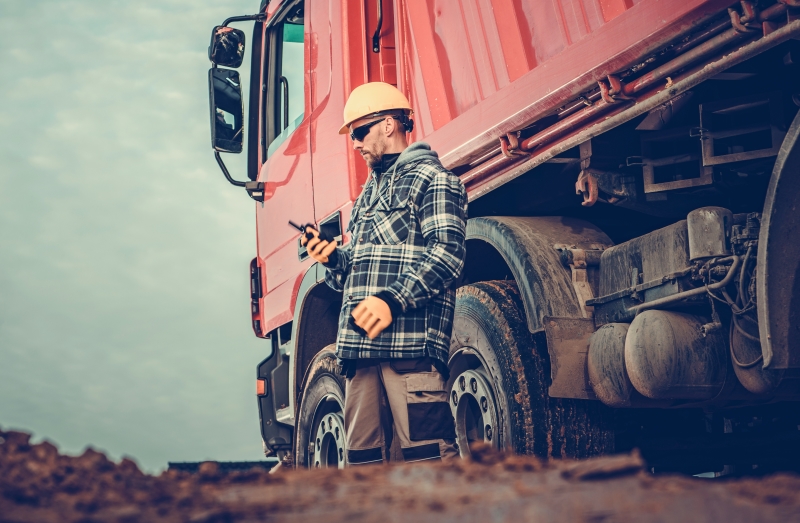 Commercial and Industrial Appraisal Services
In the past 5 years we have completed over One Billion Dollars in Commercial and Industrial appraisals. Lenders, Secured Creditors, Legal Firms, State and Governmental Agencies, rely on us to deliver accurate and detailed reports on a multitude of industries. We specialize in Construction equipment, Industrial Manufacturing and metal working equipment, Plastics equipment, Medical facilities, and many others. Our Certified Appraisers are on the Appraisers lists of most all Commercial Banks and Lenders. The majority of our assignments are in the New York State area but we frequently travel to many other States for larger Lenders. 
We complete hundreds of certified appraisals reports annually for most major banks, lending institutions, attorney firms, government agencies, the U.S. Small Business Administration, and the general public. Our commercial and industrial appraisals are completed on the highest industry standards. We have a vast database of information combined with the resources to effectively research the market through a network of varied information sources. This ensures that our valuation reports are based on true market indications and the most current market data available.
Appraisal projects are completed quickly, professionally and we offer more than competitive pricing. The combination of these goals has created a large client base of satisfied repeat customers (references available). Our firm is retained on a regular basis for "Expert Witness" court testimony relating to market and aftermarket value opinions.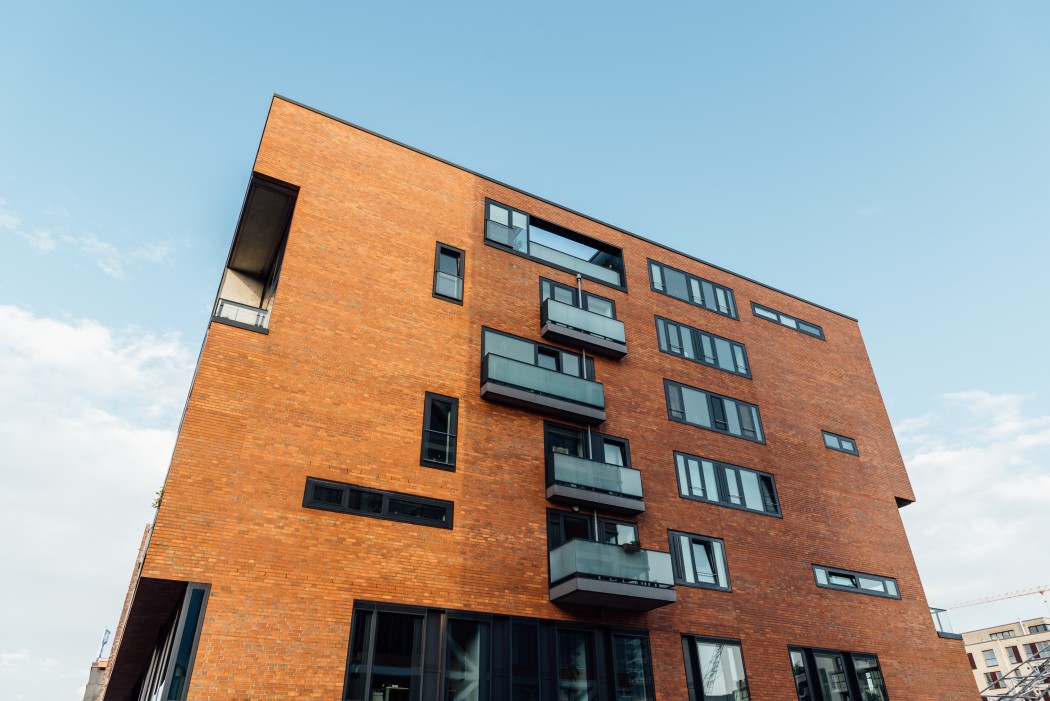 Real Estate Foreclosure experts
We have conducted hundreds of "auctioneer assisted" real estate foreclosure auctions for lenders and secured creditors over the past 10 years, with a much greater return than conventional public foreclosure auctions. We market foreclosures to our vast user base of interested buyers which develops much better returns.  Our services deliver multiple buyers that come to participate in the process. Our "target advertising" is directed to users and investors which guarantees a much better return at the auction.  Call us to discuss your case…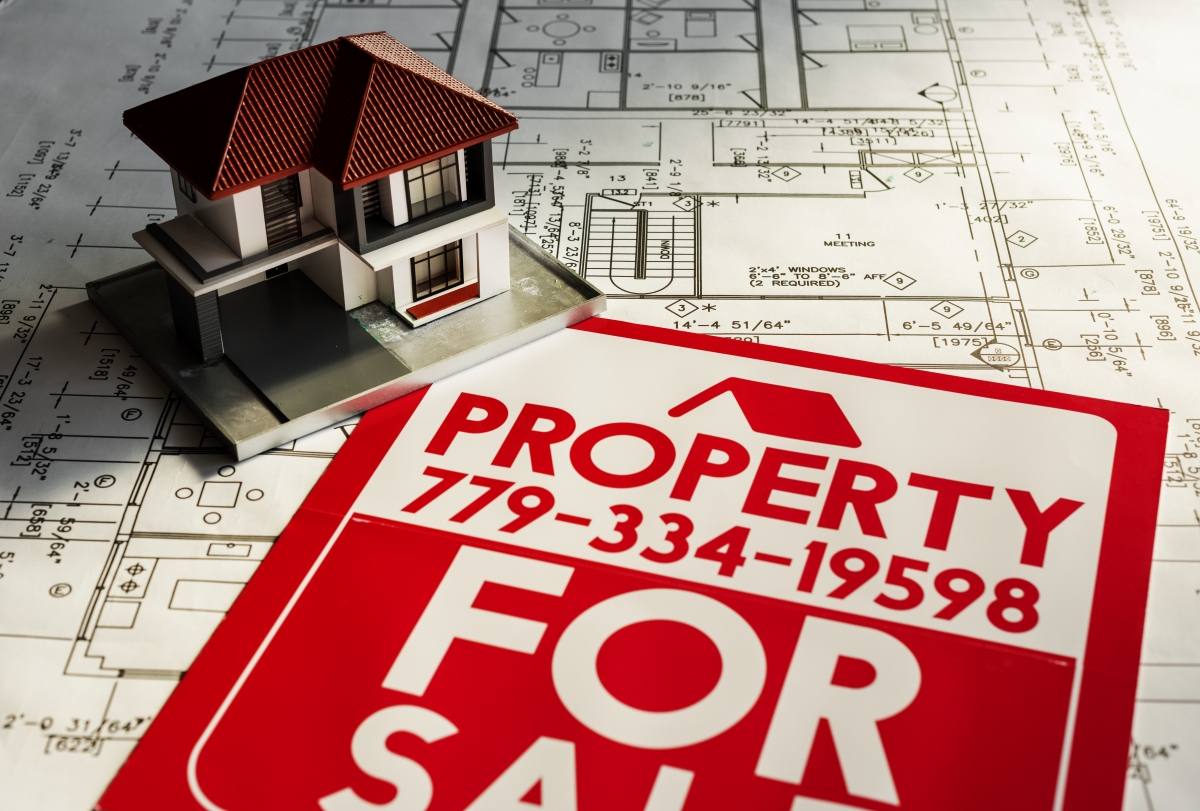 Professional Estate Appraisal & Liquidation
Settling an estate is an important and sometimes stressful job. As an executor you have been entrusted to carry out the wishes of the deceased as swiftly and exactly as possible. You can count on us to act quickly and with sensitivity to the feelings of everyone involved.
Attorneys and Accountants rely on our values when calculating personal property values for estates, divorces, or other disputes requiring a value being placed on personal property. We understand their needs and are used to dealing with all parties involved. We provide appraisal reports that meet the requirements of the courts and various agencies.
Settling an estate usually requires an appraisal to establish Fair Market Value for the personal property involved. Often, the date of death differs from the date the appraisal is requested. We are familiar with the procedures and requirements necessary to perform a retroactive appraisal with an effective date and Fair Market Value estimate matching the date of death. The ethics provision within the Uniform Standards of Professional Appraisal Practice (USPAP) binds us with confidentiality, ensuring the fullest degree of discretion.
Personal property appraisals are conducted for estate tax, probate, insurance purposes, equitable distribution, charitable contributions, marital and business dissolutions, lease buy-outs, cost allocation, resale and liquidation.  Having a professional appraisal gives the executor solid facts and figures to work with in meeting IRS and state agency requirements.  We offer written appraisals for insurance, estates, estate planning, probate or family court, and market appraisals for various owners.
Our intent is to provide our clients with accurate unbiased third-party valuations specific to their need.
As qualified appraisers we are experienced with the valuation of all types of personal property from:
Fine Art Appraisals

Antique Appraisals

Jewelry Appraisals

Silver, Crystal, & Porcelain Appraisals

Collectibles Appraisals

Charitable Contribution Appraisals

Divorce Settlement Appraisals

Estate Valuation Appraisals

Graduate Personal Property Appraiser (GPPA)
Those that have successfully completed the GPPA program have learned the responsibilities of the appraiser and have a good knowledge of the Uniform Standards of Professional Appraisal Practice (USPAP) guidelines. GPPA designated auctioneers and appraisers know not only how to conduct a complete and appropriate appraisal, but also know the various factors that affect the value of appraised items.
In addition to the above qualifications, Graduate Personal Property Appraiser designees have specialized in one or more of the following areas:
Antiques & Estates

Plant Machinery & Equipment

Construction & Agricultural Equipment

Small Business Valuation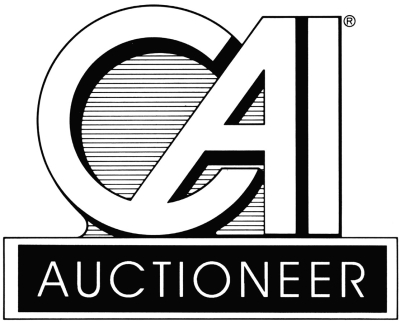 Certified Auctioneers Institute (CAI)
The Certified Auctioneers Institute is the most prestigious designation awarded in the auction industry.  Designed for leaders in the industry and auction firm decision-makers, the CAI is an executive development program focused on developing the skills and providing the tools necessary to run a top-notch auction firm.  Designation holders have the knowledge and skill necessary to provide high-quality services to all types of clients.
In addition, their designation indicates to attorneys, trust officers, government officials, financial planners, accountants and others who seek the services of well-qualified auctioneers that the CAI designation holder is an astute business person whose conduct will follow the highest professional standards.
The Certified Auctioneers Institute has been helping auctioneers discover their potential for more than 30 years. Auctioneers with the CAI designation are part of an extraordinary network of exemplary auctioneers in the auction industry.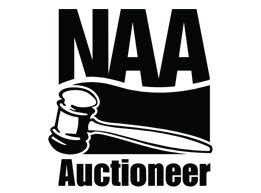 NAA National Auctioneers Association
To Promote Professionalism of Auctioneers and Auctions Through Education and Technology.
As Auctioneers, we are a master of the procedure and conduct of the public auction, just as doctors and lawyers follow strict standards and are trusted members of their respective professions.  Auctioneers likewise are bound by strong ethics and are respected icons in the marketing community. A solid reputation for honesty and integrity is a fundamental quality of NAA membership.